14 September 2021
Piaggio Medley - Medley S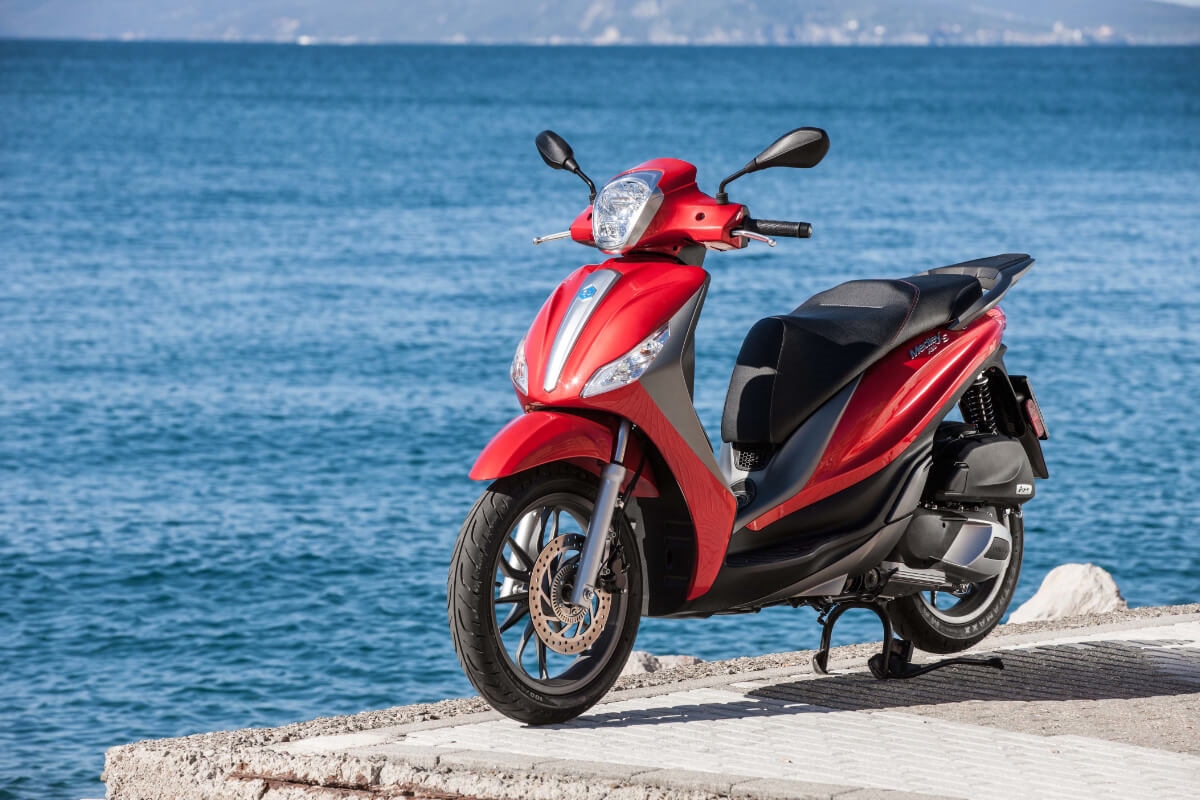 Medley 150 & 150 'S' is the latest and most innovative mid-capacity model release from Piaggio.
Totally new in concept and dynamic design, Medley will satisfy the most sophisticated commuter looking for more than simple transport with specifications not previously available in the tall wheel, mid-size category. As the name suggests, Medley combines multiple elements of style, technology and practicality in a dynamic, lightweight and versatile commuter. Medley's fashionable styling will appeal to new generation of commuters who expect their transport to reflect a modern cosmopolitan lifestyle.
Piaggio Medley, inspired by BV350, interprets and evolves the concept into a more urban and accessible vehicle to respond to the needs of a broader customer range.
Medley emphasises the winning concepts of Medley emphasises the winning concepts of Elegance, Comfort, Safety from BV350 to express them with Agility, and Compact Efficiency.
Medley offers agility and security to manoeuvre city traffic in comfort and elegance with outstanding technology and efficiency for low fuel consumption and low emissions.